Naast het aanstormende beursgeweld van Basel en Genève, ontvingen we informatie over nog een interessante beurs, Top Marques Watches (met dank aan Watching).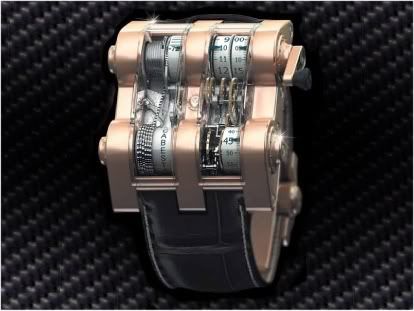 Top Marques Watches is onderdeel van de extravagante autobeurs Top Marques Monaco 2008, The Only Live Supercar Show in the World die dit jaar alweer voor de vijfde keer wordt gehouden. Deelnemers aan Top Marques Watches zijn onder andere Boucheron, Mc Gonigle, Parmigiani en Antiquorum.
Top Marques Watches wordt van 24 tot en met 27 april 2008 gehouden in het Grimaldi Forum in Monaco. Meer informatie via: www.topmarqueswatches.com.